Winnie Welman's 90th Birthday

On Tuesday the 30th August 2011 we celebrated "Aunty Winnie's" 90th with her in the Frailcare. All at Stromboli's who knew Winnie were invited by Sr Jess and the Frailcare looked lovely in cream and peach, the flowers and tables being the work of Veronica Kleinhans, one of our carers who is gifted in these things and came in on her day off to do something special for Winnie. Maud, Len and Antoinette came to share this special day with Winnie who really rose to the occasion - enjoying her party, reading her cards with Maud, blowing out her candles and tucking into the delicious eats. Even Winnie's little dog came with Maud to be a part of the celebrations!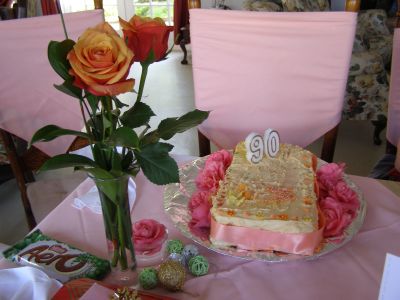 The birthday cake, baked by Sr Bev, suffered a fall on the way to Stromboli's but was successfully resurrected and enjoyed by all!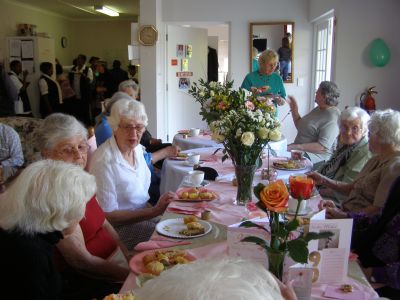 Guests made the most of socializing with friends - and staff were on hand to serve the tea and assist where needed.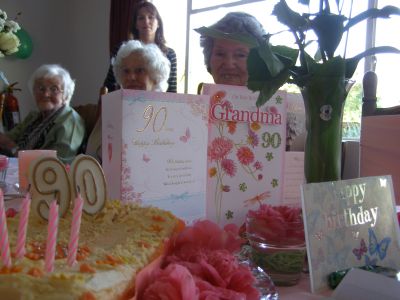 Dear friends and special cards.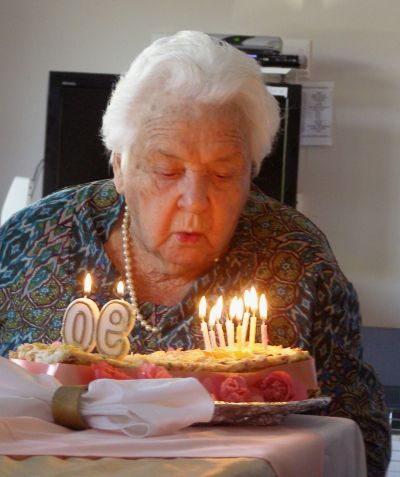 90 good years - congratulations, Winnie!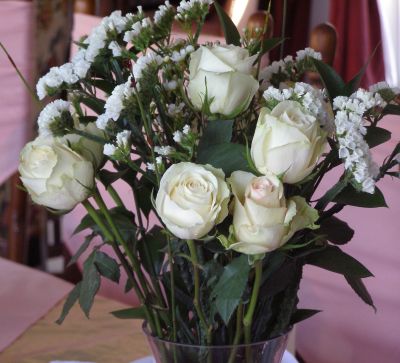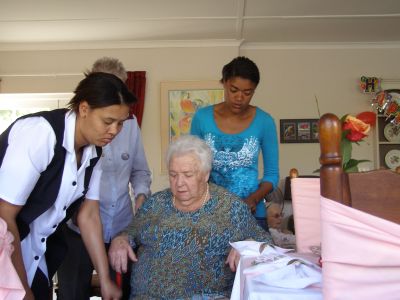 The Birthday Girl is seated.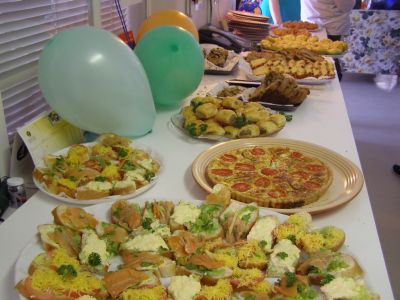 Many loving hands were responsible for the eats which were indeed delicious and plentiful.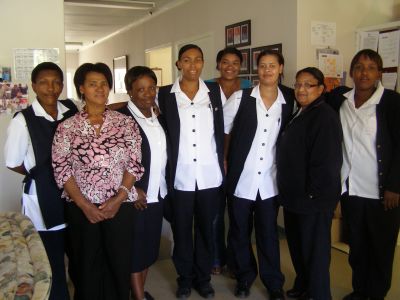 From left to right: Gracie, Veronica Kleinhans, Pamela, Sharon, Melissa (who also came in specially to help), Veronica Muller and relief carers Merushka and Desiree.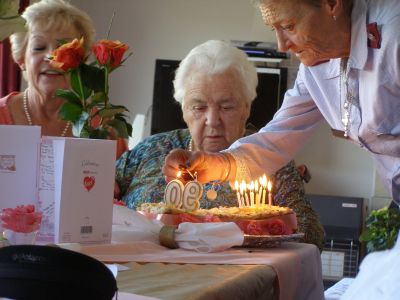 Sr Jess lights the candles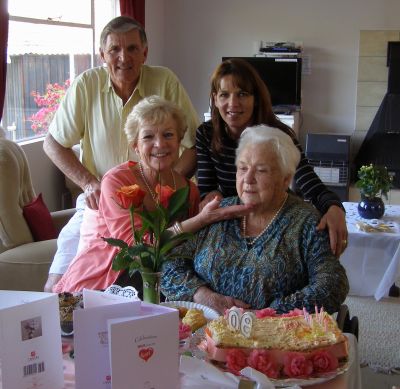 Wonderful to share this special day with precious family: daughter, Maud (left of Winnie), Len (son-in-law) behind and granddaughter, Antoinette who flew down from Johannesburg to share in her gran's 90th celebrations.
*******************************************

Post script: Sadly, our dear Winnie slipped away quietly on the 28th September, just a month after her 90th. Her family held a service for her in Johannesburg but here at Stromboli's we had a memorial for her on the 12th October in the Frailcare. Friends came to say good-bye and be with Maud at this time. We remembered Winnie as one of the Stromboli family and hope Maud will still pop in to visit us in the future.