Trip on the John Benn, Knysna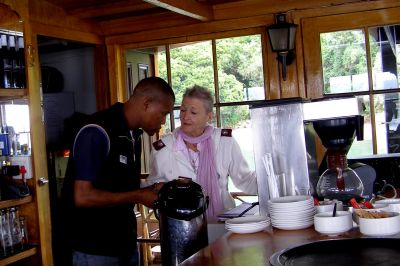 Sr Jess gives last minutre instructions before we board.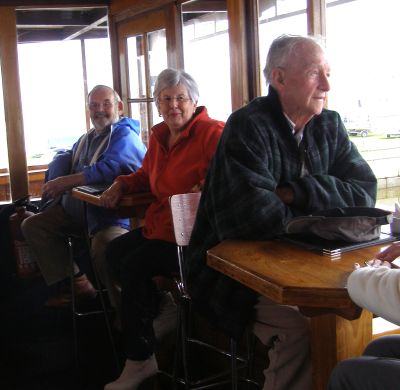 The Davies and the Taylors chose to sit upstairs .....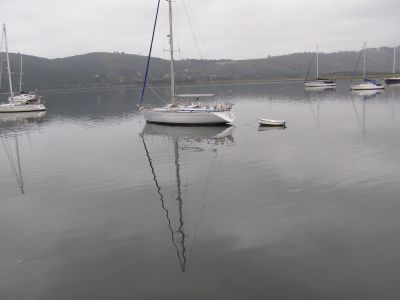 Although the day was overcast, there was no wind and the reflections were stunning.............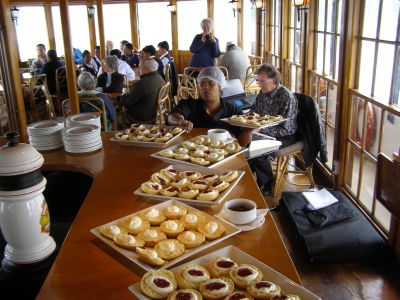 Once we were underway, the scones arrived and we all tucked in to a delicious tea.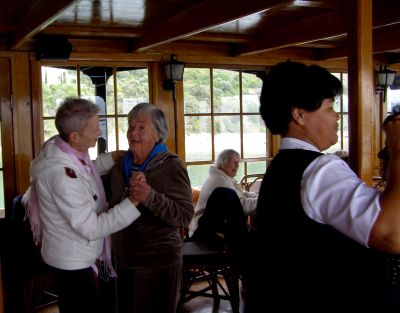 Sr Jess and Pam Wingrave joined in.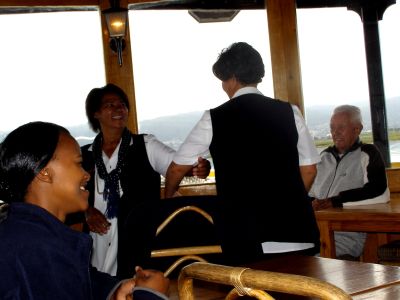 Last dance before we docked.
On the 6th September 2011, Stromboli residents - Frailcare, Assisted and Cottages - were treated to a wonderful sponsored trip on the John Benn. We left from the Knysna Waterfront and enjoyed a wonderful hour and a half on the lagoon, going as far as the Heads, where we stopped for a while before turning for home. Some of our carers came along too, and also Randall, our duty driver. Pierre Steyn, who has played for us in the Frailcare, brought his magic keyboard and entertained us with lovely music from the "old days."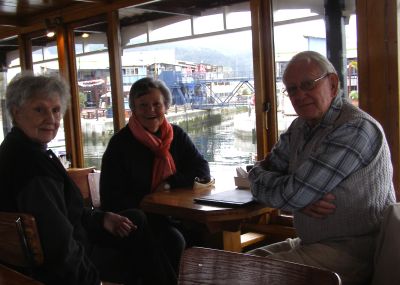 .....as did Del le Roux and the Jouberts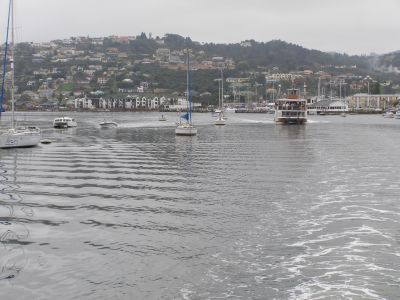 ..........the water only being disturbed by our wake as we left the land behind.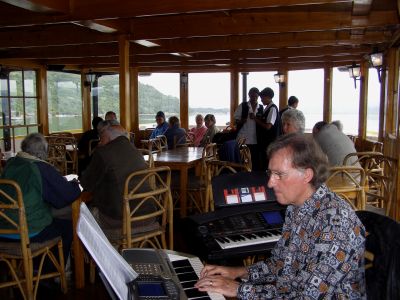 Pierre Steyn, our favourite keyboard player, entertained us with lively music from the old days.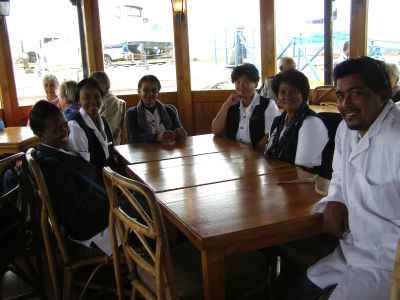 Our staff enjoyed being served instead of doing the serving!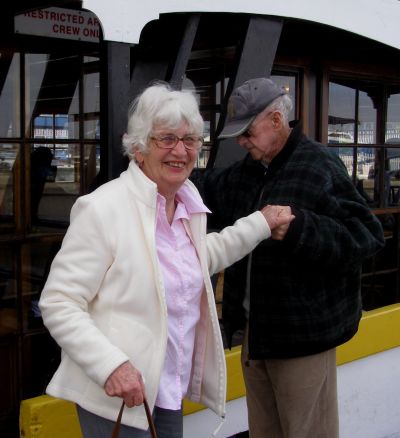 Disembarking very carefully.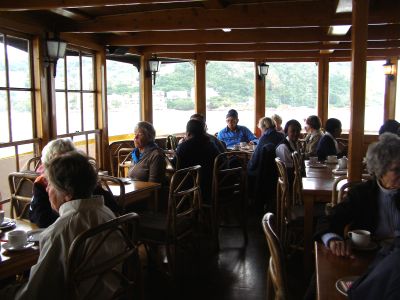 All seated and ready to sail.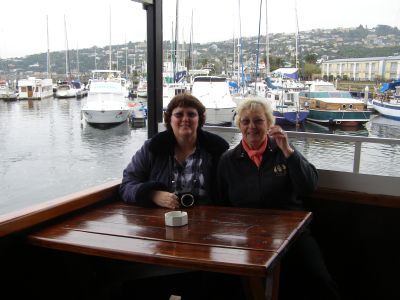 Tyra van As and Joke Martin chose the fresh air on the deck.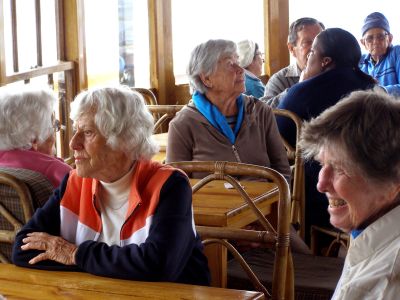 The faces said it all - what a wonderful experience!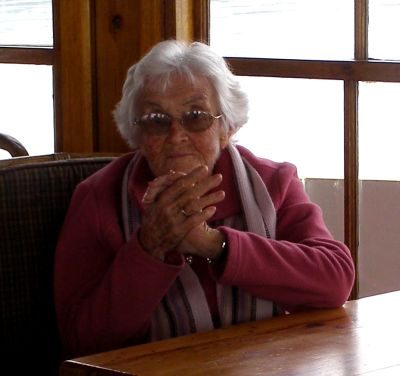 ......worthy of applause!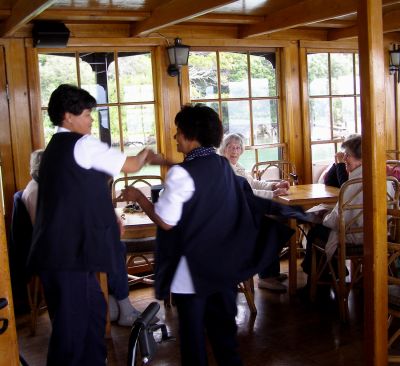 Kathy Fuller & Veronica Kleinhans could not resist kicking up their heels!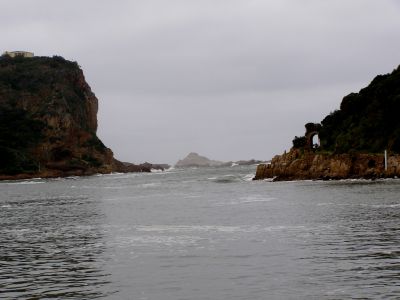 We turned around just short of the Heads - the only time we experienced some rocking!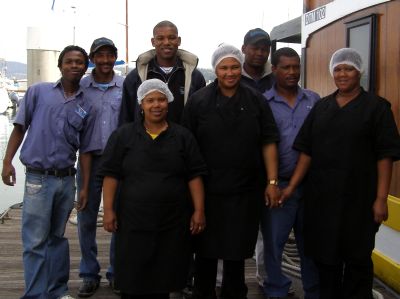 Our crew who made our trip so memorable - Thank You!!