Cottage 303 is newly built by the Developers and eagerly awaits loving occupants. It is set on the edge of the lawns surrounding the pool area, allowing you to stretch your eyes across the gardens from the west facing deck. The cottage comprises a large open plan living/dining area with full kitchen, two bedrooms, two bathrooms, one with bath and shower, the other shower only, single garage leading directly into the house. Living area and bedrooms are carpeted, bathrooms and kitchen tiled. Solar heated water.
Do not miss out on the SPRING SPECIAL price of - R 800,000
Contact the office on 044-532-8000 or e-mail info@strombolis.co.za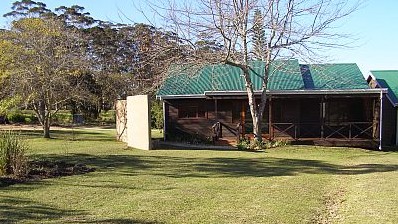 Cottage 303 viewed across the gardens.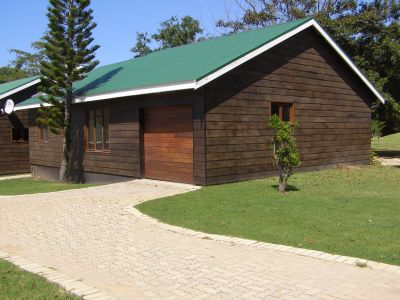 Easy access to the garage is around the back.