This free standing two bedroom retirement cottage with one bathroom is neat and inviting. The living area is open plan with a fully equipped kitchen. The north facing deck has been screened on the east side for privacy and is enhanced by roses scrambling around the front. The large coral tree at the back affords a lovely shaded area for relaxing in the garden. The original garage has been converted to create a working area, but could easily revert to being a garage again.

Don't miss out on this lovely cottage in Stromboli's Retirement Village.

Contact the Office on 044-532-8000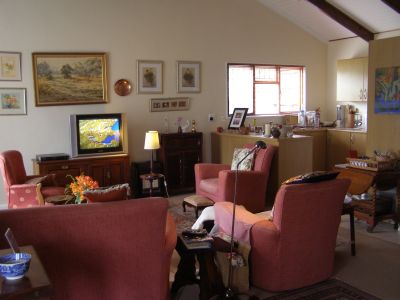 Lounge and open plan kitchen, fully fitted.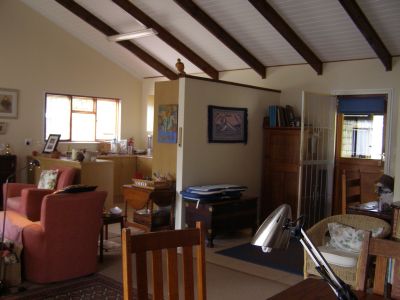 This view shows the lovely high ceilings and the back door which opens off an extra work/study area, suitable for a computer desk or sewing machine.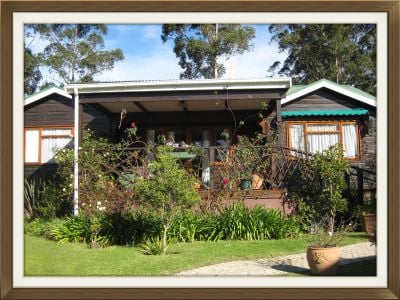 North facing and sunny, set back from the road and other cottages: very private.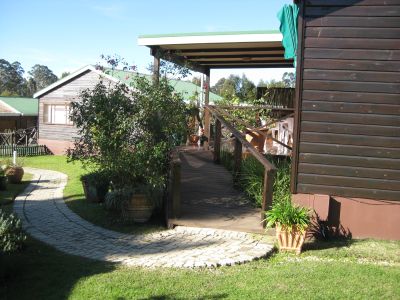 Deck is accessed by a wheelchair friendly ramp.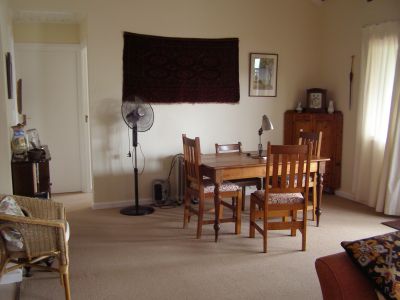 Dining area, spacious enough for a full size dining table. The whole dining, lounge and study area is open plan with high ceilings, affording a very spacious feel and offering more than enough space for comfortable living. The two doors, at front and back, allow a lovely cool breeze in the summer and the north facing aspect of the cottage ensures sun throughout the day in winter.