Kitty Charlton's 93rd Birthday
On the 8th February 2012 we celebrated Kitty Charlton's 93rd birthday, and what a 93 year old she is! Always chirpy, writing letters every day, sharing poems with all and sundry, loves coming to Happy Hour and always has a smile.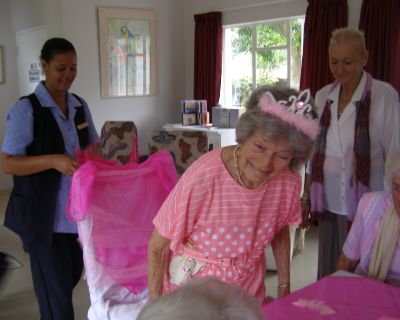 Kitty arrives and is seated in the place of honour.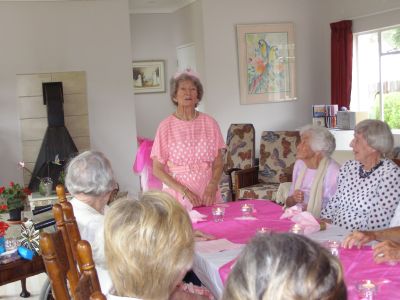 "How can I say thank you? Let me count the ways." And she did - thanking friends and family who had meant so much to her over the years.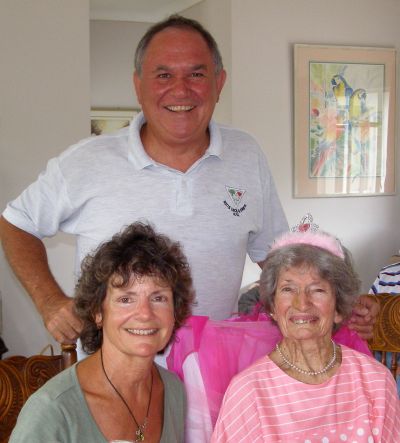 Kitty was so thrilled to share the day with daughter, Peta, and son-in-law, Chris from Cape Agulhas.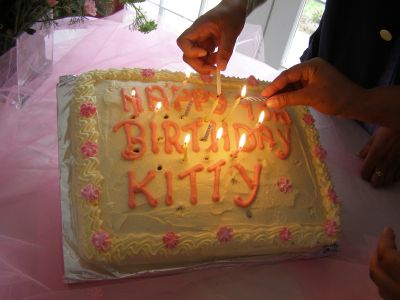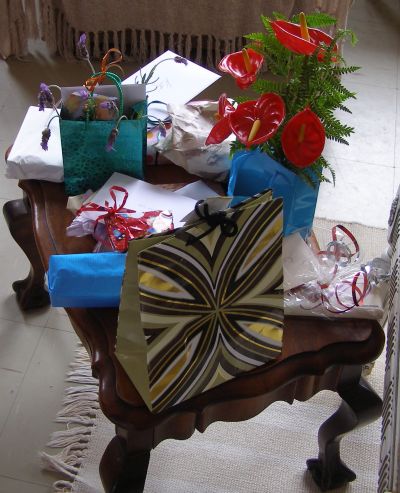 The delicious cake and all the "pressies" for the birthday girl.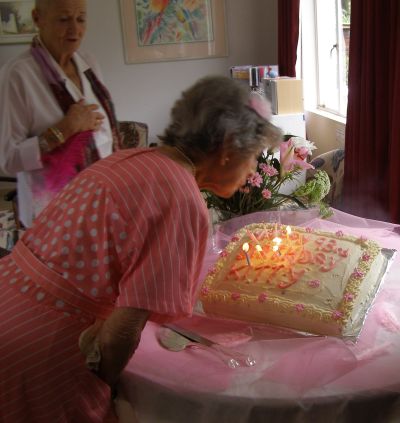 Time to blow out the candles.........................................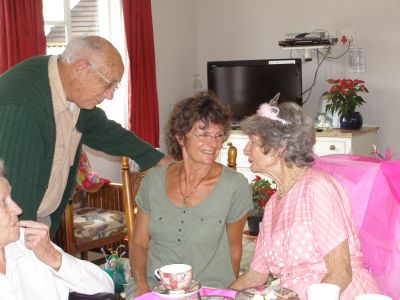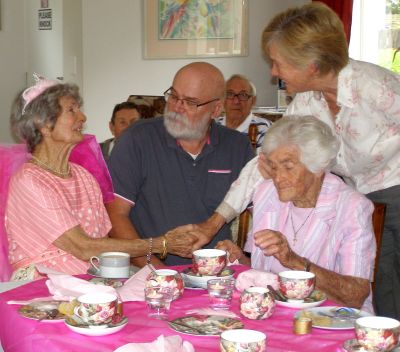 Friends come to wish Kitty well: Rene le Roex, Graham Vos, Marie Kitcher ...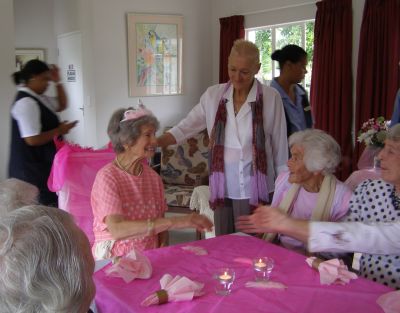 Greeted by friends around the beautifully decorated

table in the Frailcare lounge.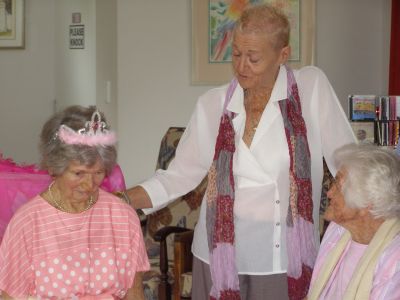 Sr Jess Stanley's response...............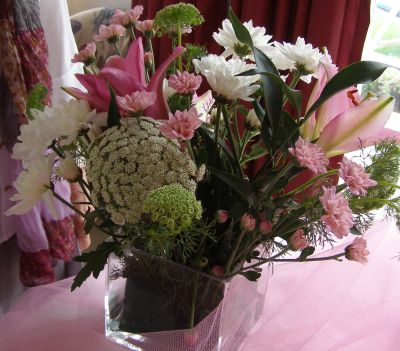 Flowers are always plentiful at Frailcare parties.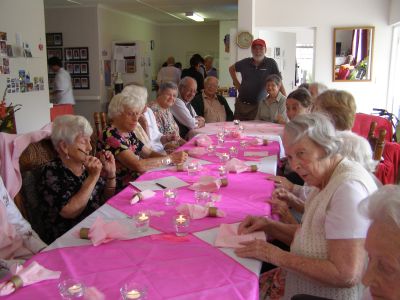 Friends from Stromboli's share Kitty's day.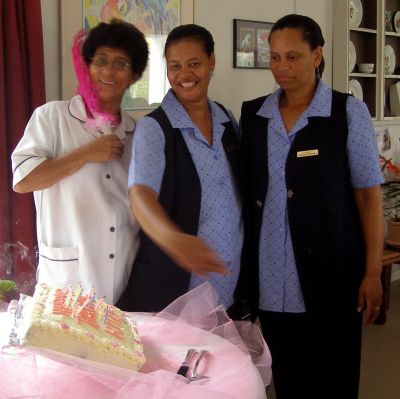 Posing with the Cake

Hester, Veronica

& Benita.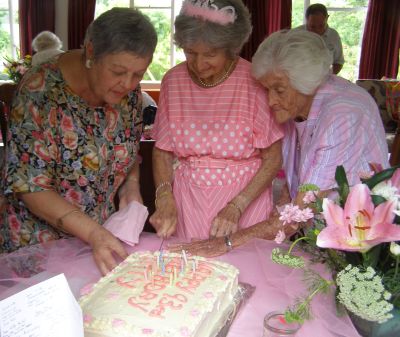 ..............and cut the Cake.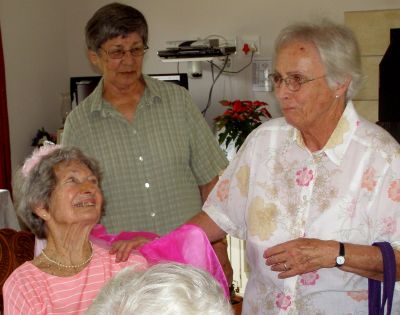 ...Anne Stassen & Eve Weyers