Trip on the Keurbooms River Ferries

On the 16th March 2011 a group of our residents from Frailcare, Assisted Living and the cottages enjoyed a wonderful trip on the Keurbooms River Ferries, arranged by Nicky & Yvette and lead by Russell from the Keurbooms River Ferries. His knowledge of the area made it very interesting for everyone. Our Kitchen sent along a picnic lunch to be enjoyed on board and the weather was extremely kind - giving us a lovely day out, breathing in the fresh river air, dabbling our toes in the unique clear brown water of the Keurbooms River and feeling the sand between our toes! Certainly a trip to remember.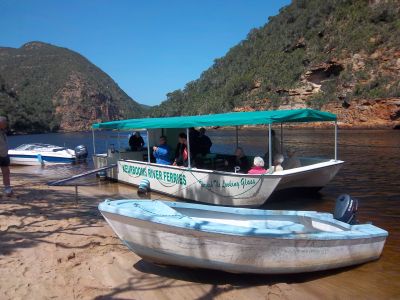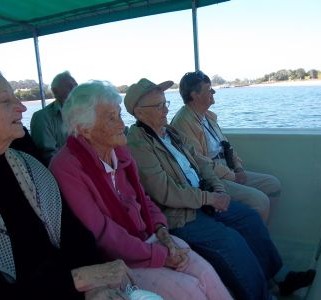 Feeling the breeze in our faces - wonderful!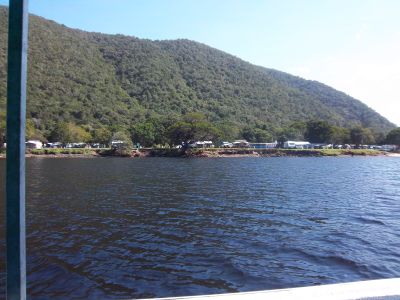 Past the Forever Resort on the banks of the river.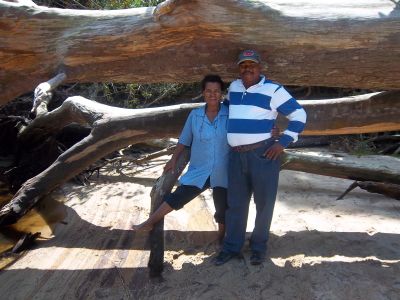 The care givers and our driver also enjoyed the outing.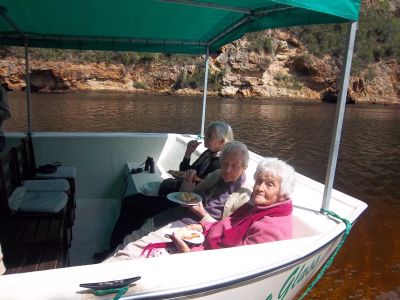 Picnic lunch on the boat.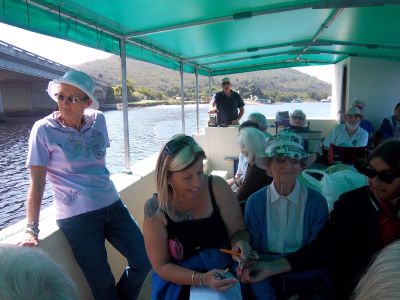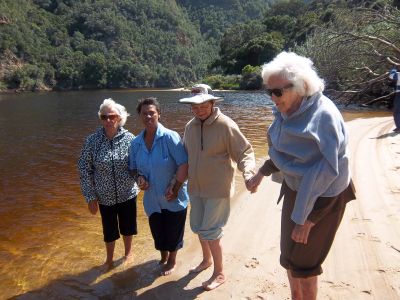 Time for a paddle...................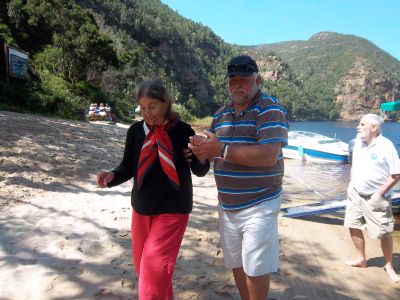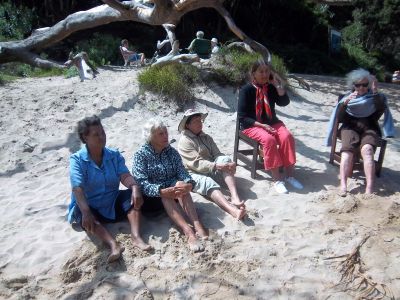 Feel the sand between your toes!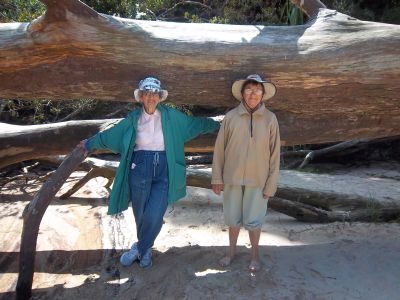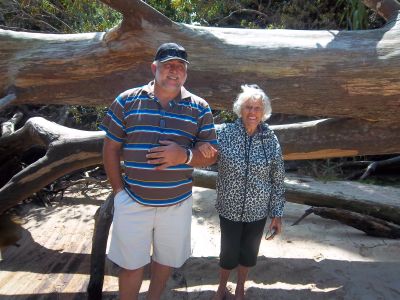 This beautiful fallen tree made an ideal back drop!