On Friday the 29th October 2010, Nicky Maritz and Yvette hosted a special Halloween tea in Frailcare, complete with masks and mini-pumpkins! Once again, eats were plentiful and enjoyed by all Frailcare residents and visitors. Sr Jess thanked Nicky and, in her speech, encouraged staff to give of their best and focus at all times on making the autumn years of our residents as happy and comfortable as possible.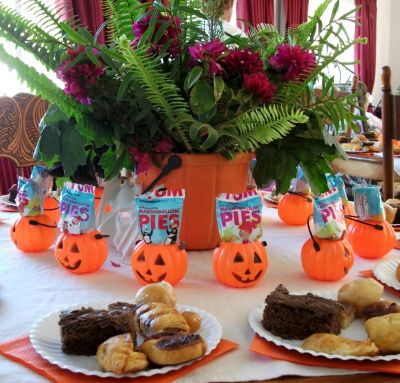 Pumpkins, pies and delicious eats!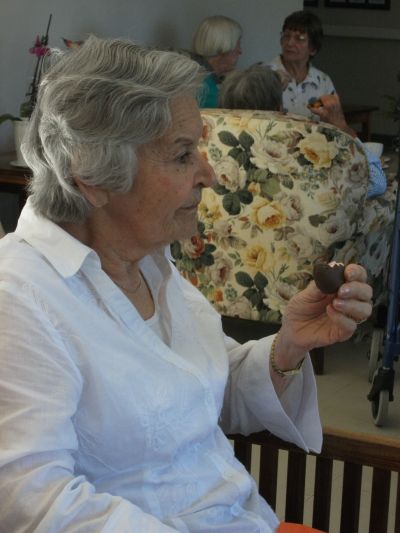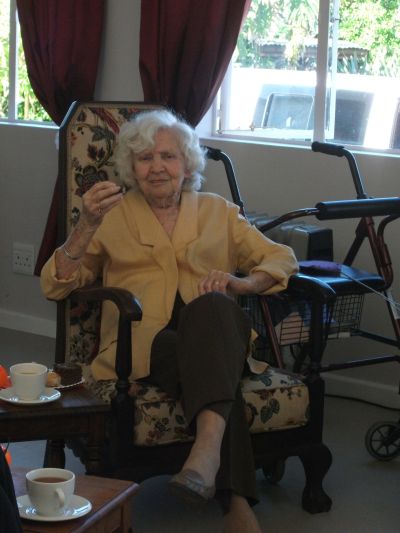 The best part always is the eats!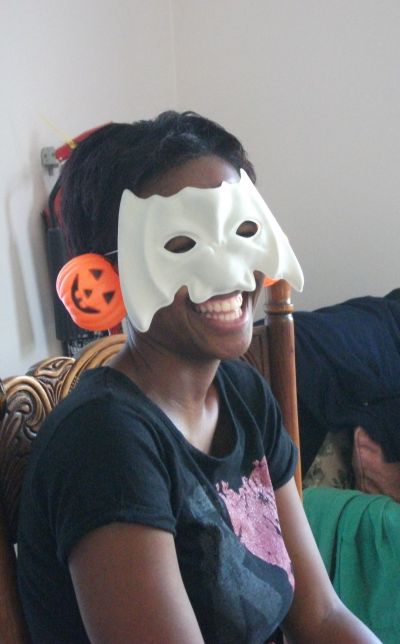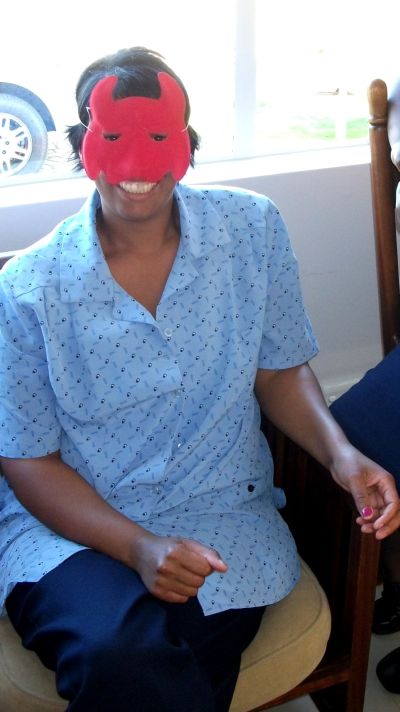 Mimi & Sharon: Halloween style.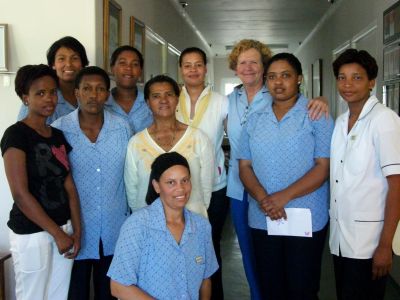 Duty staff and some from the other team all enjoyed the party: posing here with Sr Joyce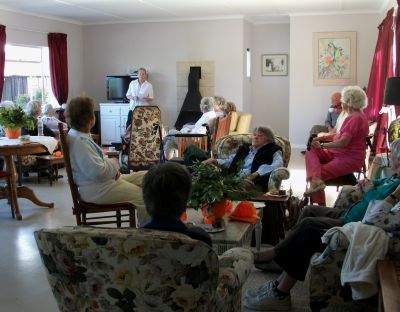 Listening to Sr Jess's speech.