Frailcare Trip to Harkerville Market

On the 9th October 2010 some of our Frailcare residents and care givers took a trip to the Harkerville Market nearby to experience the vibe, listen to the music and enjoy coffee and cake alfresco. Thabo Manise, the driver on duty, enjoyed driving the "oldies" - he even pushed Aunty Winnie around the market in her wheelchair - a first for both of them!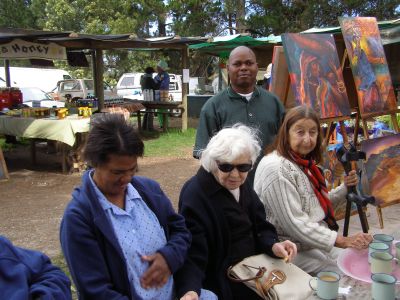 Thabo keeping an eye on things.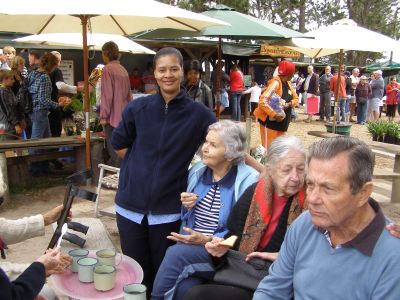 Coffee in an enamel mug - another first!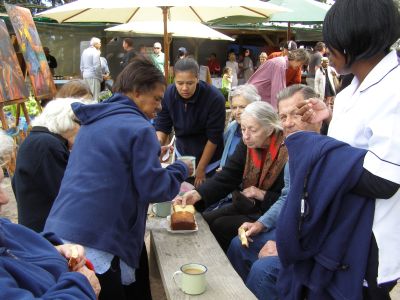 Delicious lemon loaf from Annie's Homebakes.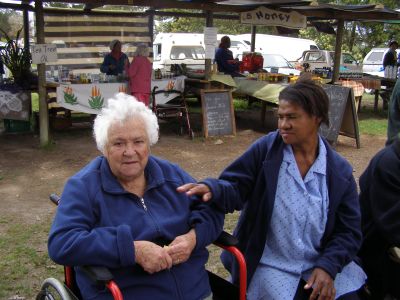 Ready to lend a hand - Aunty Winnie & Veronica.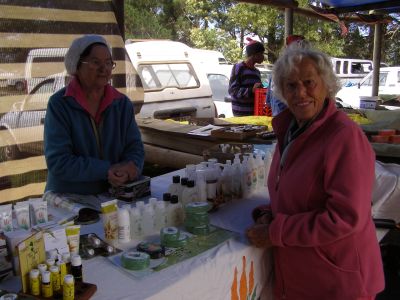 Thyrza Golin, a Frailcare resident, chats to Rita Harvey, another Stromboli resident who runs the Alcare Aloe stall at the Harkerville Market.