On Easter Sunday, April 24th 2011, Frailcare held an Easter Tea. One of our care givers, Veronica Kleynhans, made a beautiful "Easter Tree" - a dry branch decked out with marshmallow Easter eggs and other little gifts for all the visitors. It was so bright and cheerful and admired by all.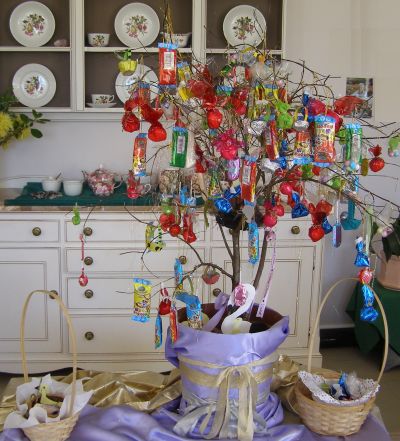 Our beautiful "Easter Tree."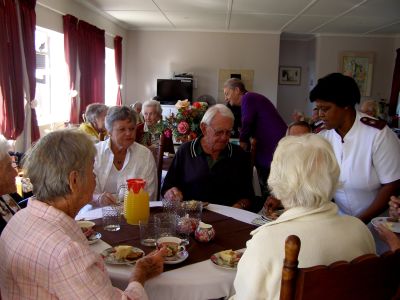 Milk tart, carrot cake, vanilla cake, tea, coffee and juice - what a spread, enjoyed by all.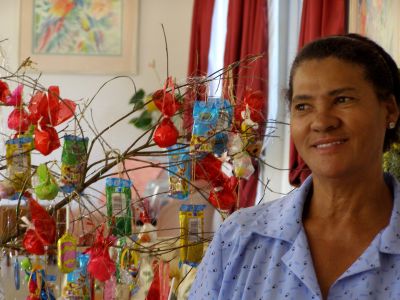 Veronica Kleynhans next to her creation.

Cakes were donated by a kind resident and Sr Martha and Veronica cut them up to ensure there was enough for everyone.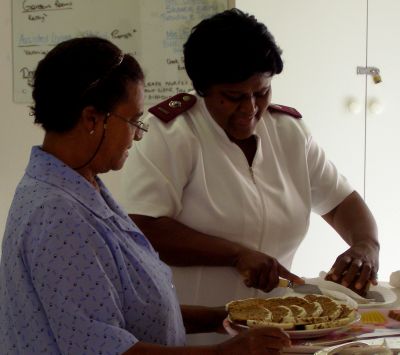 Our team on duty for the day: (left to right) Sharon, Kathy, Veronica, Mimi, Sr Martha and Linda.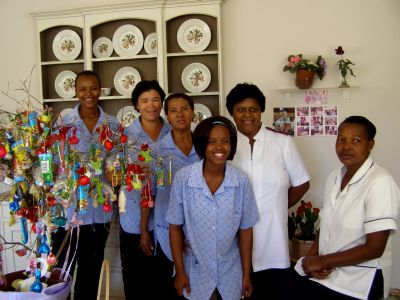 Even "Kiss Cat' (below) enjoyed the party, lying under the table and playing with tinsel hanging down from the Eater Tree!