Cottage 18 (SOLD) is a real gem, situated far from the N2 and very private and quiet. It has a wonderful garden, colourful and easy to maintain with white stones and mixed beds. The covered patio is the ideal spot to sit and enjoy the garden at sundowner time. This lovely home comprises a large open plan lounge, dining room and kitchen which has a seperate scullery. There is an electrical fireplace in the lounge. Off the lounge is a small study area, ideal for a computer or sewing nook. Both bedrooms are en-suite, the main bedroom opening onto the patio. Another super feature of this home is a spacious guest suite with its own entrance from the garden, but also accessible from the lounge. The original garage was sacrificed to create the guest suite but the current carport could easily become an enclosed garage again.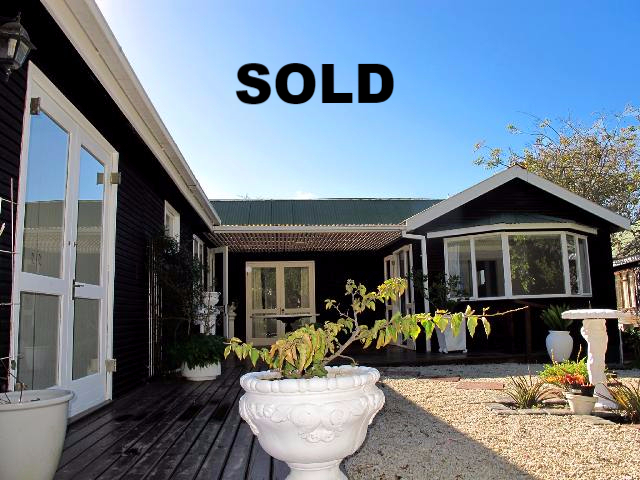 View of the house from the garden.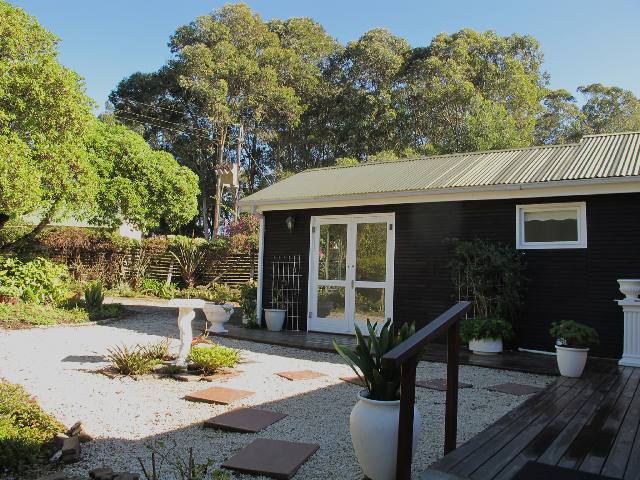 View of the garden from the patio.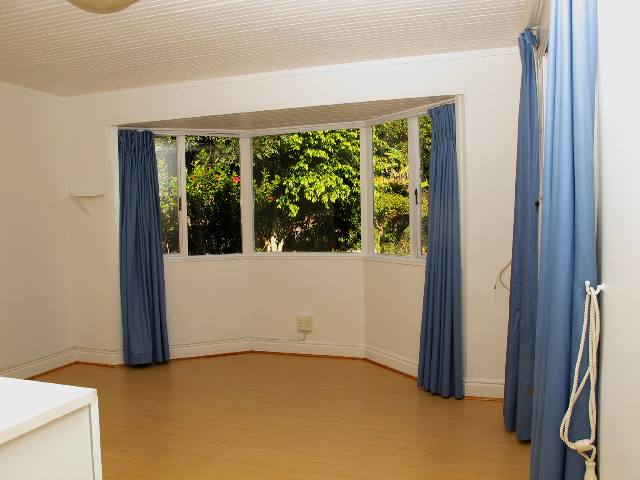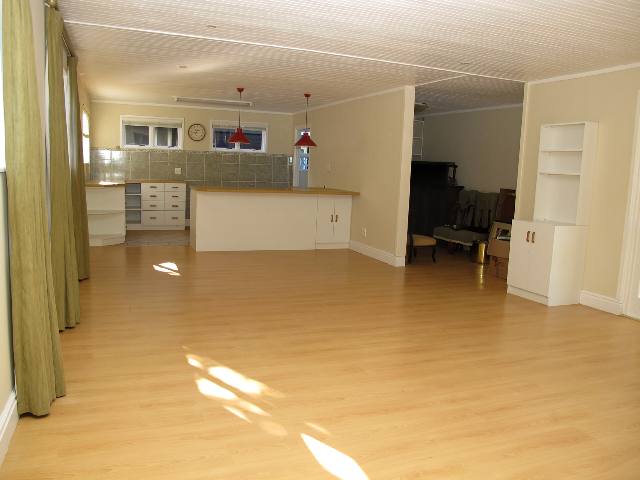 Spacious open plan living area.