Celia Erasmus' 85th Birthday

On the 5th October 2011 we celebrated Celia Erasmus' 85th birthday with her. Celia's family is far away and Sr Jess and the carers on duty for the day went out of their way to make Celia feel special. Many folk from the Village were invited and the long table set up in the Frailcare was laden with eats and a delicious birthday cake baked by Sr Bev. Celia's son-in-law, Andries, flew in specially to be with Celia on the day, as well as her
niece from Cape Town.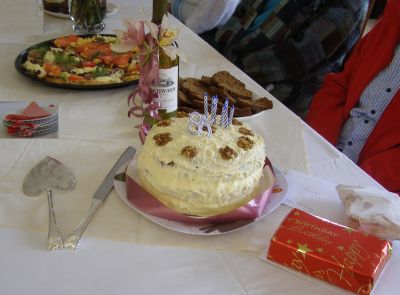 The birthday cake, a bottle of wine adorned with orchids, chocolates and cards!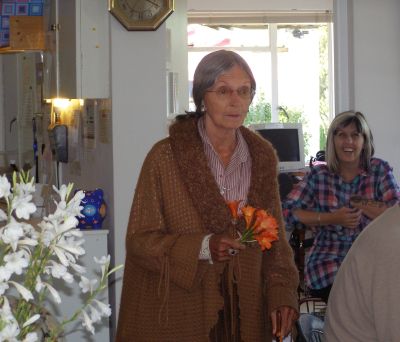 .....and here she comes, carrying a gorgeous clivia and looking rather amazed at so many people being at her party!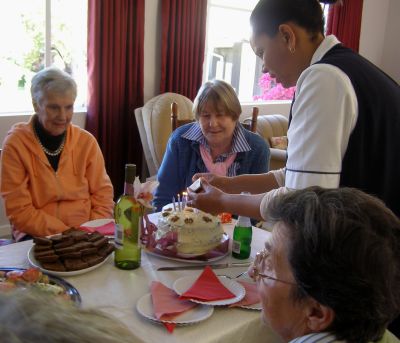 Benita lights the candles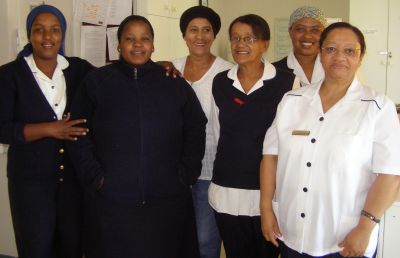 Carer team on duty for the day - they helped residents find a place to sit, passed around the eats and poured the tea - all with a smile.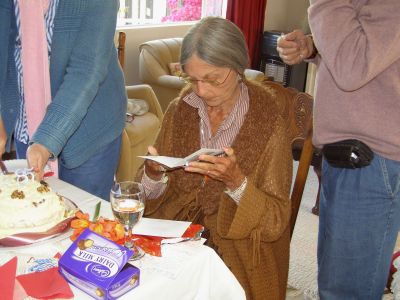 Celia takes a moment to read her many cards........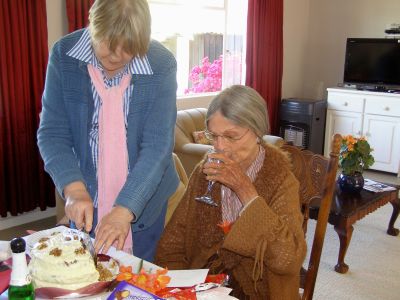 .....in between sipping champagne!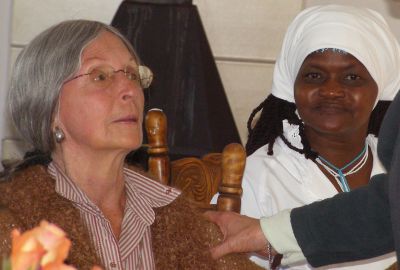 Even an old friend, who worked for Celia in the past, came to be with her on the day.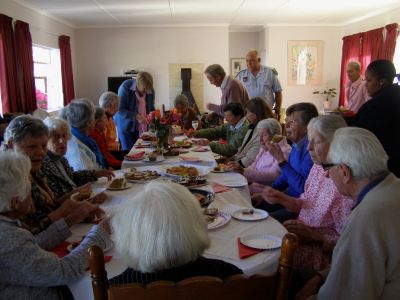 Everyone tucked in to the variety of eats and a great time was had by all. It is get togethers like this which make our Village so special.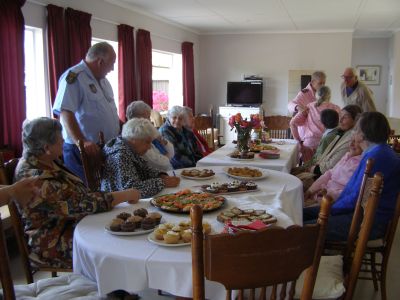 Guests arrive and are seated, waiting for the Birthday Girl...........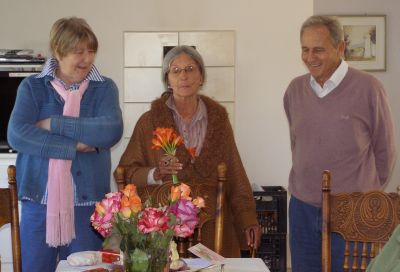 Before being seated, Celia said a few words - in fact, more than a few words! She seemed set for the afternoon, which surprised many of her friends who knew her as usually quiet and withdrawn. Amazing what a special party will do!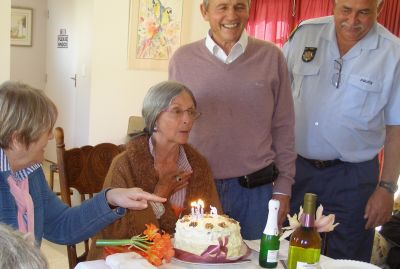 "Come on Celia, it is time to blow your candles out!"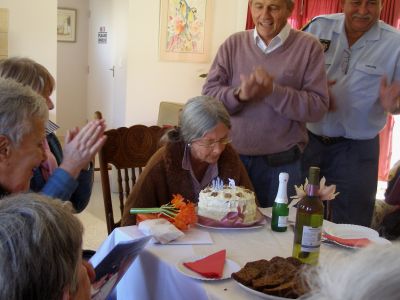 One big puff was all it took.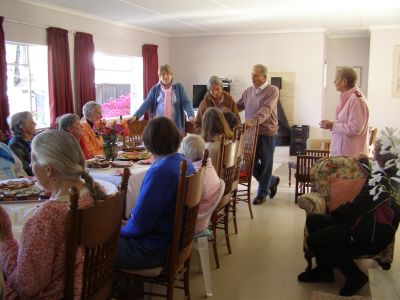 Then it was Andries' turn to make a speech, saying how lovely it was to see Celia among friends, and thanking Sr Jess and her team for the loving care.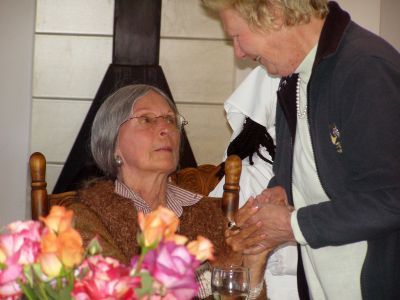 Friends from the Village came to greet Celia and wish her well.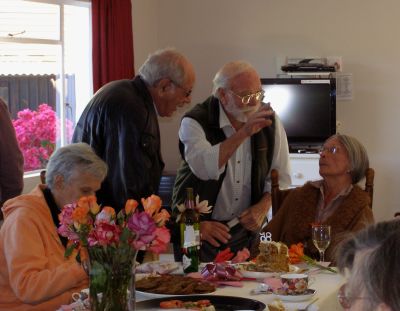 Celia being greeted by our Chairman, David, and a Committee member, Brian.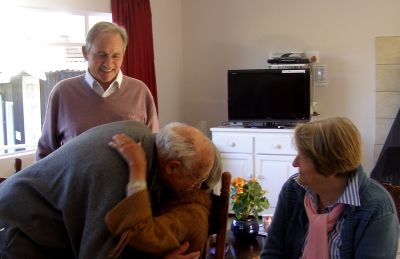 Rene, also on the Committee and a favourite of Celia's, was treated to one of her rare hugs as it came time to say good-bye. But memories were created here to-day and are lovingly shared with Celia's family who could not be with her on her special day.