Bill Tindle's 80th Birthday Party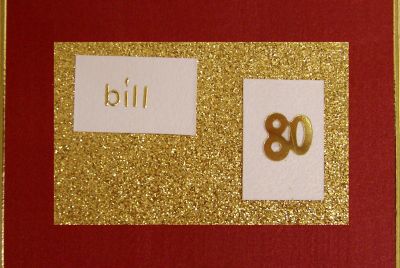 Hand made invitations were sent out to residents and old friends.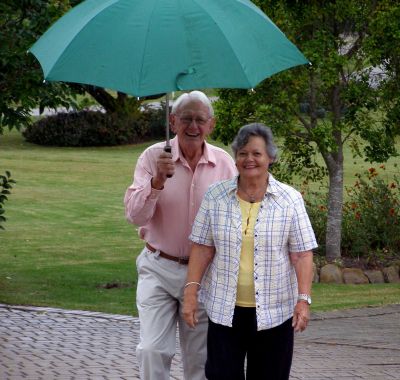 Friends arriving in the rain.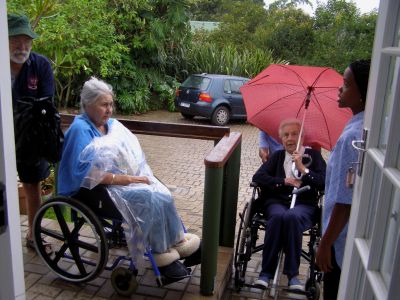 They came from all directions!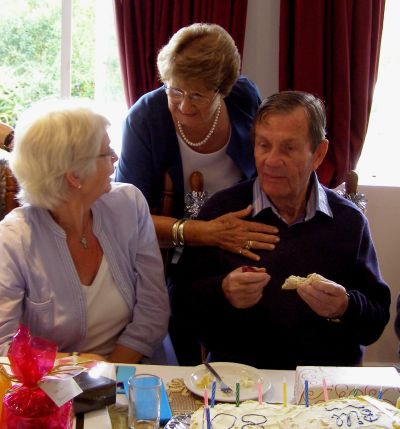 Happy to see old friends and familiar faces from near and far.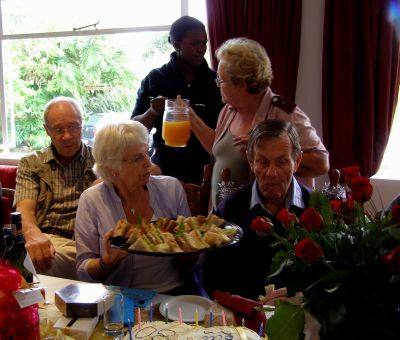 Willing hands ready to serve.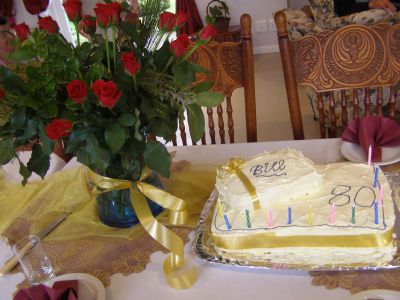 The Kitchen made a lovely birthday cake
for Bill.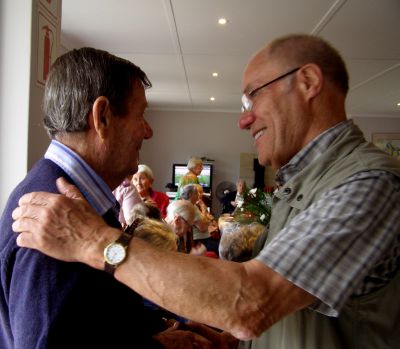 Bill Tindle celebrated his 80th birthday on the 31st March 2011. Because his children are all far away, our two RN's, Sr Jess Stanley and Sr Bev Kimber, decided to spoil Bill and hold a big party for him. Bev made beautiful red and gold invitations which went out to Stromboli residents and friends of Bill's from Knynsa. This page on the website is especially for Bill's family to be able to feel a part of his birthday and see how much he is loved in the Village. He certainly enjoyed the moment, even though he was a bit overwhelmed by all the attention and many beautiful cards and tasty gifts.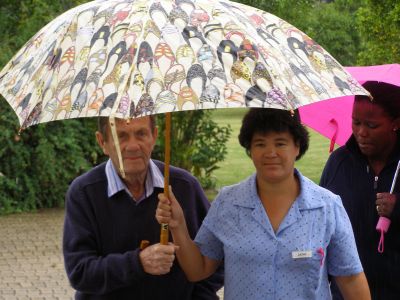 Bill arriving for the Party.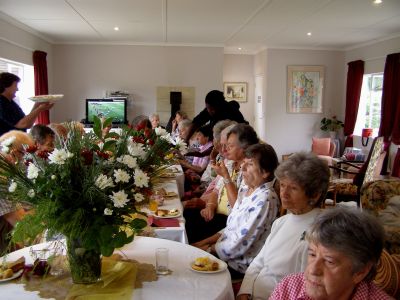 Flowers and food, gifts and friends!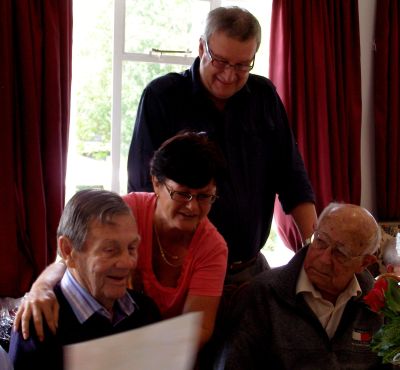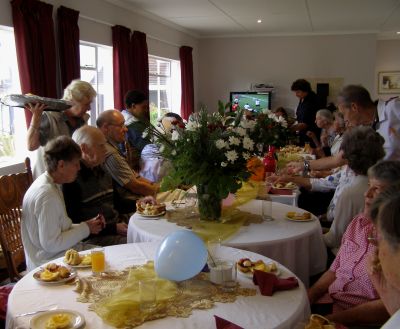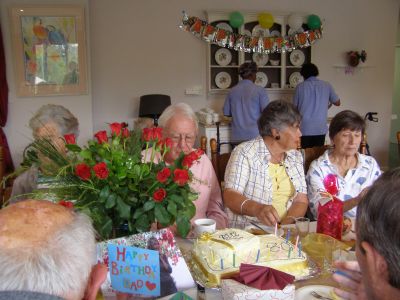 Tea being poured under the Happy Birthday sign across the room.
Saying Good-bye to old friends from England.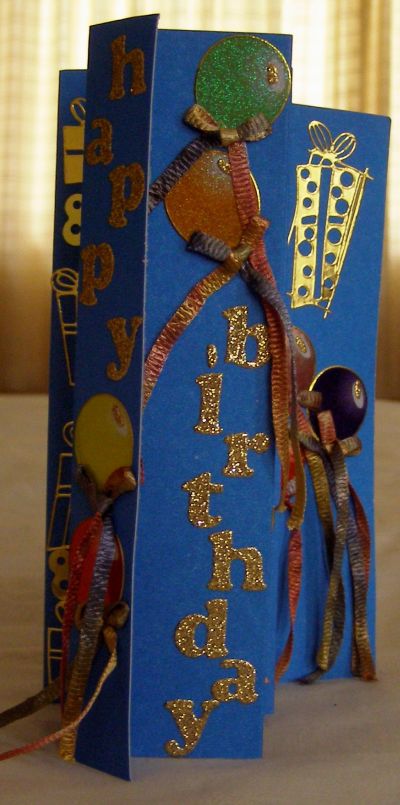 Beautiful 3D birthday card, also lovingly hand crafted by Sr Bev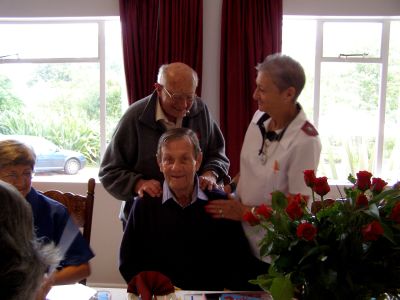 Birthday Boy being seated by Rene le Roex and Sr Jess.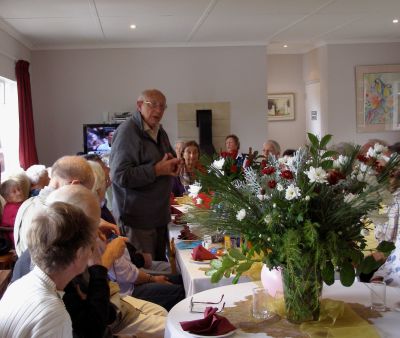 Sr Jess's speech conveyed very clearly how special Bill is to all in Frailcare - and Acting Chairman, Rene le Roex, reminisced how badly he and Bill used to play golf together!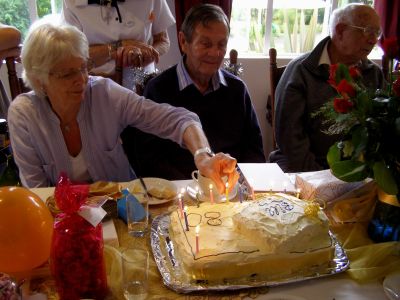 Lighting the candles..................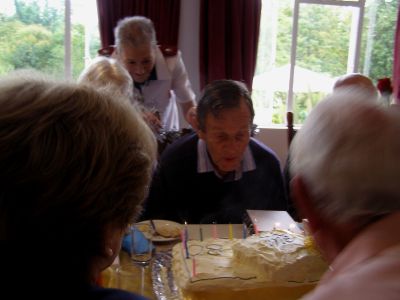 ................and blowing them out!